Institute of Environmental Management and Assessment - IEMA
Stand Number:  32     Hall 1

Discipline:  Environment and Sustainability Support
IEMA is the professional body for everyone working in environment and sustainability. We're committed to supporting, encouraging and improving the confidence and performance, profile and recognition of all these professionals. We do this by providing resources and tools, research and knowledge sharing along with high-quality formal training and qualifications to meet the real world needs of members from their first steps on the career ladder, right to the very top. We believe that together we can change perceptions and attitudes about the relevance and vital importance of sustainability as a progressive force for good. Together we're transforming the world to sustainability.
Chartered Institute of Wastes Management
Stand 18 & 19 - Hall 1 

Discipline: The leading professional body for the waste sector
As the professional body for the waste the sector, CIWM has over 30 years' experience in developing and delivering sustainability, resource and waste management courses for organisations and individuals across the UK - and internationally.  Whether you are looking for individual training courses, in-company and bespoke packages, or e-learning options, CIWM provides engaging, high-quality training to support you and your team.
Clean Energy UK
Stand Number 28   Hall 1
Discipline  Commercial Energy
Clean Energy UK is part of Brakkn Limited a B Corp that helps homes and businesses switch to cheap, clean energy. With offices in London and Bournemouth, they work with a network of like-minded partners and consultants to help move UK PLC to a low carbon economy.
Town & Country Communications
Sand Number  46  Hall 1

Discipline  Telecoms, Mobile, VoiP, IT, Broadband
The team at Town and Country provide business tools that, used to their full advantage, support organisations with their environmental management strategy.
Solved FM 
Stand Number  51  Hall 1

Discipline  Facilities Management Support and Smart Monitoring
Having built a reputation through two decades in a reactive industry, Solved FM is highly proactive in embracing smart solutions, such as remote facilities management sensors, to benefit both our customers and our business. They specialise in gas, water and electrical services, including central heating systems, gas appliances, electrical rewiring and PAT testing - and take care of Heating, Cooling, Refrigeration, Electrics, Gas, Plumbing, Washrooms and Renewables.
Southern Sustainability Partnership 
Stand Number  70  Hall 3

Discipline  Consultancy and Event Management
Launched in 2016, Southern Sustainability Partnership provides support in Corporate Sustainability, Environmental and Facilities Management and Social Value. This is achieved through consultancy, networking collaborations, events and training.
Osmond Ergonomics
Stand Number  31  Hall 1

Discipline  Ergonomic Furniture and Office Accessories and Training
For more than 25 years Osmond Ergonomics solve problems through a combination of products, knowledge and resources. They keep abreast of the evolving needs of organisations and understand the importance of a people-centred approach in today's workplace.  Whether you need to improve the wellbeing of individuals or enhance the productivity of departments or the organisation. They also have extensive experience in supporting individuals and students with musculoskeletal issues and varying degrees of disability.  Check out a project from their 2018 Expo experience.... https://www.youtube.com/watch?v=pQRkrf_VmuA
Just one Ocean
Stand Number 86 Hall 3

Discipline  Driving down Plastics in our Oceans - Speaker, Environmentalist, Media Diving Specialist, Researcher
Just One Ocean was founded by David Jones in 2014 (Expo Keynote Speaker) in 2019. He joined the Plastic Oceans Foundation when formed in 2009 and works tirelessly to reduce the impact of plastic pollution in our oceans.  He has undertaken a great deal of academic study on the subject and is a well-known speaker on the issue as well as for his work with the BBC with people such as David Attenborough.
Sustainability Street
Hall 3

Complete Eco Shopping Experience
Visit Sustainability Street at the 2019 Expo and purchase many of those items you use every day in the most environment-friendly way!
Evergreen Insurance
Stand Number 87  Hall 3

Discipline  Ethical Commerical and Domestic Insurance
Evergreen Insurance does things differently.
As an ethical insurance provider for individuals and businesses, they have been set up to give something back every time you arrange an insurance policy.
PMX Coatings
Stand Number 46  Hall 1

Discipline  Window Films for Health, Safety and Energy Reduction
PMX offer a full supply and installation service for graphics and window films throughout the south of England and beyond. Their in-house graphics department design and produce wall, window and vehicle graphics including marine applications. They are European distributors and installers of window films for heat, glare, fading and safety issues commonly found in many buildings. And, they strive to provide exceptional service at competitive rates which makes them an ideal partner for the FM, design and construction sectors.  End clients include major airports, police headquarters, care homes, education and countless offices, plus luxury yachts, cruise liners and domestic properties.
Big Clean Switch
Stand Number 28  Hall 1

Discipline  100% Renewable Energy for your Home
Buying your energy from renewable energy sources for your home in now available from Big Clean Switch. You can also talk to the team about incentifying your staff to go clean with clean energy.
Test Valley Packaging
Stand Number 27  Hall 1

Discipline  Plastic alternative Packaging
Test Valley Packaging is marketing an exciting range of eco-friendly paper-based packaging as an alternative to plastic. They are demonstrating some new products including paper mailing bags, HexcelWrap a paper alternative to bubble wrap, Protega paper cushioning and other innovative packaging products. Test Valley Packaging has an outstanding reputation for exceeding customer expectations, and their friendly team is dedicated to giving our customers exceptional service. They take time to listen and to understand customers needs and then endeavour to find a solution. They are an innovative company with many new and exciting products being developed.
Pearce Recycling
Stand Number 52  Hall 1

Discipline  Bailing Equipment
Pearce Recycling is a family owned business that has been established in the recycling industry since 1869. Now a leading integrated service provider, they design and build in their Dorset-based facility an extensive range of recycling services, solutions and equipment that are tailored to suit your recycling needs. They have the environment at heart and are dedicated to providing cost-effective solutions that make recycling easier and more efficient for you. Their comprehensive and award-winning range of sustainable and responsible recycling services include waste compaction equipment, storage containment and bespoke collection services for all recyclable materials such as paper, cardboard, plastic, metals, and wood.
GHS Mechanical and Electrical Services
Stand Number 51  Hall 1

Discipline  Mechanical and Electrical
GEP Environmental
Stand Number 39  Hall 1

Discipline Energy and Environmental Consultancy Services
Southern Motor Contracts
Stand Number 78  Hall 2

Discipline Fleet Solutions
Harrys Coffee
Stand Number Eco Coffee Lounge  Hall2

Discipline Eco Coffee, Coffee Machines
Air-Site Limited
Stand Number 12  Hall 1

Discipline Heating and Cooling
Cherry Mortgage and Finance Ltd
Stand Number 45  Hall 1

Discipline Green Mortgages
Cherry Mortgage & Finance are specialists in lending for home renovations, including property extensions, conversions and refurbishments that improve the energy efficiency of a property. We understand that everyone's different, and that's why our approach is as individual as you. For every mortgage we arrange, we pledge to plant 1 tree in the UK and to offset 1 tonne of CO2 through the Portel-Pará Reduced Deforestation project in the Amazon Rainforest. This joint project helps offset carbon, protect forests, and support biodiversity in 2 continents.
Waste Management Facilities Ltd
Stand Number 40  Hall 1

Discipline Waste Broker
RescueMe
Stand Number 70A  Hall 2

Discipline Saying no to Landfill - Commercial Matching Service Re-Homing Office Furniture and other items
Hendy Group
Stand Number 79  Hall 2

Discipline   Eco Transport Range
P. Stanley Associates
Stand Number 88  Hall 3

Discipline   Sustainability Practitioner
EnvoPAP
Stand Number 11  Hall 1

Discipline   Eco Paper - Saving Trees for a Living
Source for Business
Stand Number 26  Hall 1

Discipline   Water Management
Foresolutions
Stand Number 60  Hall 1

Discipline:  Vehicle Tracking 

Vehicle Tracking is a vital contributor to an organisations corporate sustainability and Foresolutions is a leading company in this sector.  You can visit them in Hall to find out how to reduce your transport running costs, reduce insurance premiums through best practice, monitor driver behaviour to reduce your environmental impact, fleet management, trailer tracking, DASH-CAM In-Car Cameras as well as lone worker and personal GPS tracking.
R Symons Limited
Stand Number 77  Hall 2

Discipline:  Pre-owned Electric Tesla Specialists and Showroom 

R Symons Limited is the UKs largest showroom for pre-owned Tesla vehicles, together with other electric vehicles at their impressive Hampshire showroom. They are genuine electric car enthusiasts and their knowledge, you should find, exceeds that of anyone else for electric.
LiftShare 
Stand Number 2  Hall 1

Discipline:  Car Share Initiative 

Join more than 600 members and take advantage of support for businesses with their car sharing initiatives and solving vehicle parking issues with LiftShare.  Services include corporate car sharing, myPTP - Travel Planning and corporate events.
Osborne Technologies
Stand Number 34  Hall 1

Discipline:  Audio Visual and Technology Solutions


Osborne Technologies are a leading multi-division company delivering a wide range of AV and technology solutions to the education and corporate sectors. Over the last 20 years, Osborne Technologies have created many innovative products, one of which includes their flagship solution, EntrySign - an award-winning digital visitor management system. Replacing traditional paper-based visitor sign-in books, EntrySign simplifies the process of signing visitors, staff and students in and out of your site, while ensuring your visitor management process complies with GDPR laws. Osborne Technologies also feature Tango interactive touchscreens and Aurora sensory and immersive solution in their range, plus many more.  Osbourne Technologies will be powering the registration at the 2019 Expo.
Propelair in association with Save Money Cut Carbon
Stand Number 23  Hall 2

Discipline:  Toilet Solutions

Propelair is a high-performance, water-efficient UK manufactured toilet. As the principle UK partner SaveMoneyCutCarbon have installed over 1000 toilets and maintain over 25 sites. The Propelair toilet uses an impressive 1.5 litres of water per flush compared to the UK average of 9, saving up to 84% water and using up to 80% less energy, as well as improving hygiene with its SteriTouch protected lid and handle. Propelair and SaveMoneyCut Carbon will have a show floor stand and bespoke visual demonstration experience at the Expo entrance - just outside the main door.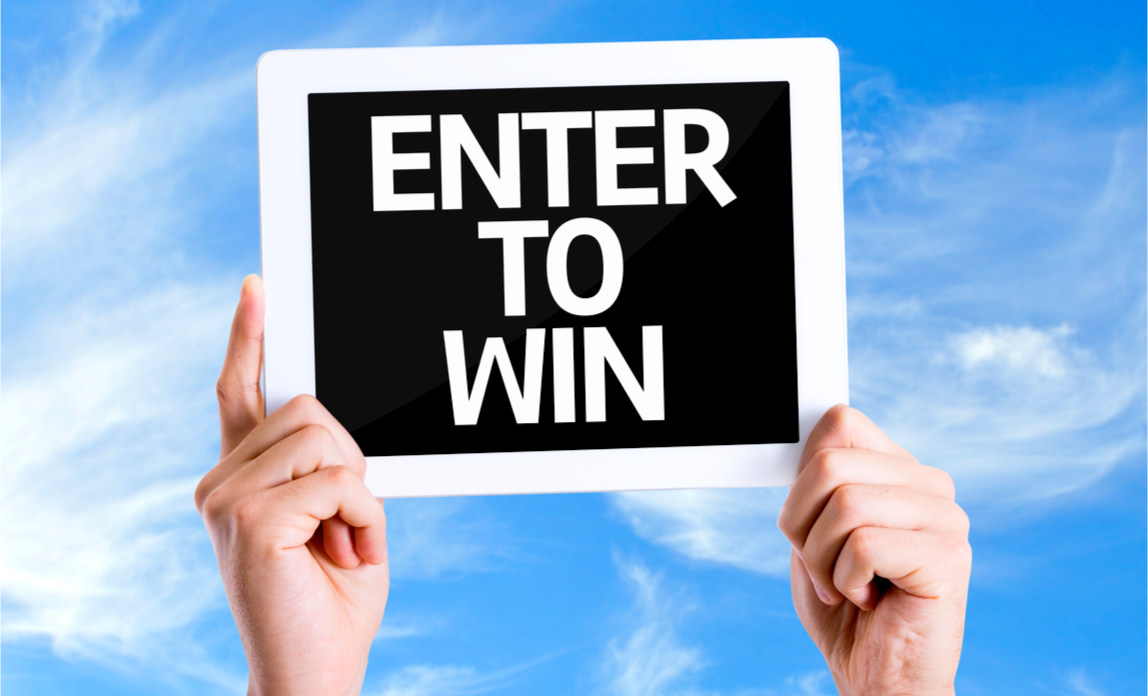 WATCH OUT
On social media for a chance to
win a free Propelair installation
for your business!
Propelair 
Stand Number 22  Adjacent to Main Entrance

Discipline:  Toilet Solutions Mobile Showroom

Propelair's high-performance, water-efficient UK manufactured toilets will be demonstrated in their state-of-the-art mobile showroom located adjacent to the Expo entrance. DO NOT MISS IT!
Arbnco
Thought Leadership Energy Hub Stand Number 66  Hall 1

Discipline:  Energy Software

arbnco is a building performance technology company developing disruptive and scalable solutions to optimise energy and environmental performance. Based in Glasgow, UK and Detroit, Michigan, they specialise in designing systems to support energy performance, indoor environmental quality and testing resilience to climate change. Developed by a high-calibre team of building scientists, engineers, and consultants, their solutions are designed to enable evidence-based decision-making and delivery of high-performance outcomes for organisations across the UK.
The Landsite

 Stand Number 41  Hall 1

Discipline: Professional Property Network

With a particular emphasis on supporting environmental management within the sector, The Landsite sources and attracts information from the UK's professional property sector and centralises it within a digital hub that is easily accessible and available to anyone.  It offers landlords, tenants, buyers, professional services, property related businesses and investors access to professional services, land & commercial property, news & analytics and business services. It is free to register an account with The Landsite. The account will then allow you to navigate all areas of the platform. Once you have an account you will be presented with a dashboard where you can upload a business profile, advertise properties and share news.
Apollo Facilities Services

 Stand Number 50  Hall 1

Discipline: Electric Vehicle Charging Point Specialists Suppliers and Installers 
Apollo install electric charging points for all vehicles including vans and cars. They install throughout Dorset and Hampshire, including all the major towns and cities, such as Weymouth, Dorchester, Poole, Bournemouth, Ringwood, Southampton, Portsmouth and Basingstoke.
Any Green Will Do

 Sustainability Street - Hall 3

Discipline: Eco Shopping at its best with everyday items of all kinds that are not tested on animals are eco-friendly, no harsh chemicals, large vegan section
Any Green Will Do owner, Jeannette Jones, became a grandma a bit earlier than she was expecting, but it was her grand-daughter who really was the one who got her involved with Wikaniko (We-can-eco). She got her thinking about what animals would be about for her to see when she got older, whether it be a hedgehog or a turtle. This made her realise that something had to be done. She has always said that she does not want to change the World, but just make a few ripples, and she hopes, that by letting our delegates know about the products available here, it will give them the choice and they will make the right choice!   Prepare to 'shop till you drop' on Sustainabilty Street 2019. 
Save Money Cut Carbon

Stand 53 - Hall 1

Discipline: The Go-To People for Homes and Organisations that want to Reduce the Cost of Energy and Water Bills
Save Money Cut Carbon promise is in their name; it reflects the clear, no-nonsense way they go about their work: they're experts in helping people to use water and energy in more sustainable ways…You can work with them online, over the phone or face-to-face. For businesses and organisations, they offer UK-wide consultancy services, including energy efficiency audits, investment ready proposals and installation. Their Capital Free funding solution enables you to achieve sustainability agendas, without requiring the upfront capital. They have completed 1,000+ successful water and energy saving projects, across a range of clients, including hospitality, distribution, schools, theme parks and corporate offices.
RT Promotions

Stand 29 - Hall 1

Discipline: Eco Promotional Business Solutions
This is the age of 'looking after the planet', and as a result, the range of Recycled and ECO Friendly Products is one of the fastest growing ranges in the industry. Although in many cases the cost per unit is more expensive, RT Promotions is sure the pricing will reduce as demand increases. Their list is expanding almost daily, and they are sure there will be something to suit everyone. Why not use a Printed ECO Friendly Gift for your next promotional giveaway?
The Ice Agency

Stand 44 - Hall 1

Discipline: Eco Exhibition Stands and Solutions
The Ice Agency is a creative agency where sustainability and helping customers to be more sustainable is an important part of running their business.  Organisations require a image worthy of their brand and quality options when they exhibit or attend events of any type and The Ice Agency ensures they have options that include adhering to a sustainability strategy.
Jamies Computers

Stand 38 - Hall 1

Discipline: IT Disposal Service and Data Destruction
Jamie's Computers offers a professional and secure IT disposal service for businesses and individuals. They have over 10 years experience of handling computers at end-of-life and provide solutions to major companies, SMEs and educational establishments all across the South. Jamie's ensures your sensitive data has been permanently wiped from your IT assets with the most certified disk wipe software solution "Blancco" on the market, with a 100% tamper proof report. Jamie's Computers donates 100% of its profits to The Society of St James; Hampshire's largest homelessness charity. The Society provides housing, care and support to homeless and vulnerable people including those with mental health issues, learning disabilities and the long-term unemployed.
Worldwide Waste Wise
Stand 10  - Hall 1
Discipline: Waste Training 
Worldwide Waste Wise (WWW) was created from the original company, South West Regional Assessment Centre (SWRAC), which was established in 1996 as a WAMITAB regional centre for Competence qualifications within the wastes management industry. SWRAC has grown into a large multi-discipline collegiate with the company maintaining its original roots, as they are particularly passionate about the wastes and environmental industries. They are based in Dorset with a large network of Associates who enable them to provide a service to the whole of the UK.  Between them all – they've more than 300 years experience in waste management and health and safety!  And are members of the Chartered Institute of Wastes Management and approved trainers and assessors for WAMITAB, City and Guilds, NOCN, CIWM , CIEM and IOSH.
The Last Cup

Stand 95  - Hall 3

Discipline: Stainless Steel Re-usable Cups
Salvis Group

Stand 65  - Hall 1

Discipline: Energy and Engineering Consultancy
Salvis is a multi-disciplinary energy and engineering consultancy which supports public and private sector organisations to drive building efficiencies to reduce energy consumption, carbon emissions and operational cost whilst improving the working environment. The company has a depth of experience in designing and delivering mechanical and electrical systems for buildings across many industry sectors which enables them to provide efficient and effective design solutions.
Total Waste Solutions
Stand 69  - Hall 1
Discipline: Waste Security Device 
Across the globe there are sadly 100 million homeless people, 320,000 of those are in the UK. Multiple deaths across the UK and the world from people taking shelter in Bins / Skips & Compactors is a terrible statistic in today's world. But now we can stop these unnecessary deaths with the Human Detector from Total Waste Solutions.
Quadrant Safety Limited


Stand 61  - Hall 1

Discipline: Health, Safety and Environmental Consultancy
Quadrant Safety Limited provide health, safety and environmental advice, consultancy and training service, helping organsiations achieve compliance in safety and environmental responsibilities. They offer Iosh and IEMA approved training, as well as accredited manual handling and fire awareness / warden training, amongst other health and safety training from a chartered health and safety professional.  They keep health, safety and environmental simple - taking the complication out of compliance.
 Scavenger Design

Stand 73  - Hall 2

Discipline: Corporate Seating Designer
Scavenger Design's main focus is on re-cycling and repurposing Automobile Interiors that are destined for destruction or landfill. From their workshop , as part of a creative collective situated in a Sussex Barn, the owner Joe combines a love of Art & Design with his thirty years experience as a metal fabricator to create exciting innovative bespoke seating. The range includes individual Classic Car Seats, Corporate seating and statement pieces. Choose comfort and style in Joe's unique exclusive chair designs.
 WhiffAway

Stand 13  - Hall 1

Discipline: Waterless Urinal Technology, Biological Solutions and Closed Systems 
Founded in 1992, WhiffAway Group are leaders in Waterless Urinal Technology, Biological Solutions and Closed Systems. The company is also at the forefront of smart washrooms and waste to energy systems. Working in Partnership with McAlpine & Company, the original Waterless Urinal was invented by Valerie McLean in 1993, making it the world's first retrofit. A true breakthrough, this led to them pioneering many other recognised innovations. Through continuous improvement and a team of experts, they remain leaders in their core categories of interest. This is reinforced through a host of awards, commanding the largest portfolio of intellectual property and having the fastest 'concept-to-completion' capabilities in the industry.
 Restore Technology

Stand 47  - Hall 1

Discipline: Waterless Urinal Technology, Biological Solutions and Closed Systems 
Restore Technology are the UK's leading ITAD provider, providing secure, reliable and cost-effective services for IT assets, including the collection and disposal of your redundant IT, data destruction, WEEE recycling and IT re-sales. We are one of just a handful of companies worldwide to achieve an ADISA Distinction with Honours for exceptional ITAD services and are fully compliant with all data security and environmental regulations. The correct management of IT infrastructure is vital to a modern business, and their straightforward services are designed to ensure your processes are compliant, risk free, and affordable.
 Biotecture

Stand 7-8  - Hall 1

Discipline: Living Wall
Biotecture is the UK's leading Living Wall company with a passionate and dedicated multidisciplinary team of like-minded professionals. Providing interior and exterior solutions, across the UK and overseas, they are green infrastructure experts creating: Living Green screens in a number of different sizes and species. Traditionally and most commonly the plants in the screens are ivy.  They work on a number of projects with ivy screens particularly around schools and on construction site hoardings. Their Biophilic Design led business crosses the boundaries of horticulture and the built environment. Their core offering is vertical greening through fully comprehensive living walls. However, there are so many other opportunities to introduce Green Infrastructure for the benefit of planet, people and business. The company also provides Plantbox, an alternative simple and effective green wall system ideally suited to residential living wall projects. With no complicated irrigation system required.
 Plantbox

Stand 7-8  - Hall 1

Discipline: Vertical Garden Systems
With Plantbox you can create your own stunning vertical garden with the PlantBox planting system LivePicture GO, PlantBox Panels and Irrigation Stacks. PlantBox systems can also be installed with timed drip watering systems.
 Green Eco Technologies 

Stand 30  - Hall 1

Discipline: Organic Waste Management
Green Eco Technologies (GET) develops, supplies and manages technologically advanced, safe, efficient, and environmentally beneficial, on-site solutions for the conversion and re-purposing of putrescible organic waste into reusable resources. GET's innovative approach delivers savings and process improvement to all facets of organic waste management. Green Eco Technologies has an international partner network in place to ensure the best possible focus on its current and future customers. With offices in the UK, Australia and Japan, Green Eco Technologies supports customers to reduce the impact of food waste disposal both on their businesses and the Environment. Green Eco Technologies strives to work in support of the United Nations' 17 Sustainable Development Goals (SDGs), for the good of the Environment and the future of our planet
 Eastleigh Borough Council 

Stand 3-4  - Hall 1

Discipline:  Climate Change Emergency 
A climate change and environmental emergency has been declared by Eastleigh Borough Council. The cross-party motion - jointly proposed by the Council's Cabinet Member for the Environment, Councillor Rupert Kyrle, and Independent Group Member, Councillor Gin Tidridge, was unanimously agreed during a meeting of the Full Council. It notes the Council's progress to date in reducing its own carbon emissions and in supporting residents, businesses and community organisations to do likewise. The declaration, the first cross-party motion in some years, sets out the authority's aim to be carbon neutral by 2025 and to support communities and businesses across the Borough to achieve carbon neutrality by 2030. The Council is already ahead of the government's 2020 target on greenhouse gas emissions, is one of Hampshire's foremost local authorities for levels of recycling (including the county's only collection of food waste) and has a substantial renewable energy portfolio, generating around 330,000 kilowatts last year (2018-19).  Other initiatives include making Council buildings more energy efficient, monitoring air quality and promoting sustainable transport solutions (including in the Council's own fleet). An energy switch campaign, green waste collections and insulation grants are also helping the Borough's households reduce their carbon footprint.
 Bryt Energy 

Stand  58  - Hall 1

Discipline:  Renewable Energy 
Bryt Energy is a passionate, future-focused bunch, on a mission to take their community on a carbon-reducing journey. They supply zero carbon, 100% renewable electricity to British businesses, along with on-site generation, battery storage and optimisation controls. Together, they help their customers towards a sustainable energy future, whilst reducing costs and improving their CSR credentials – it's a win-win! Statkraft, with their 120 years' experience in renewable energy, worked together with start-up and UK energy experts, MEA, to set up Bryt Energy in 2016.
BOOK HERE to join Nick Lailey, Head of SME Sales at Bryt Energy in the Energy Thought Leaders Hub in Hall 1.
Topic:  Embracing a Low Carbon Future: Future-proof your business with zero carbon, 100% renewable electricity
 Wessex Fleet 

Stand 74 - Hall 2

Discipline:  Commercial and Domestic Electric Vehicle Leasing   
Wessex Fleet combines 35 years experience in the industry providing Fleet Management, Vehicle Rental and Vehicle Leasing services. They are based in Wiltshire and service the whole of the UK since 2004 and their fifty strong team are determined to create an environment where the customer's experience is at the heart of everything. Instilling this ethos with every new recruit as the company has rapidly expanded, has ensured that the customer remains the focal point of the journey.
 Zenergi

Stand 59 - Hall 1

Discipline:  Service Company Specialing in Energy  
Zenergi is a customer service company that specialises in energy, and on a mission to do things differently. Their mission is to help you reach your own definition of Energy Freedom, by designing services and utility provisions around your needs. Zenergi has dealt with every conceivable aspect of giving customers the best energy packages, advice and service. In that time they've also been exposed to one sad, but undeniable truth: you, the customer, are not looked after as well as you should be. Customers are often forced to deal with people who don't have the experience to provide the right solution, and they are invariably treated as a source of profit rather than a person. Their passion and determination to change is what drives the spirit of Zenergi.
Institute of Directors IoD

Stand 35 - Hall 1

Discipline:  Business Leaders Institute  
The Institute of Directors (IoD) is a business organisation for company directors, senior business leaders and entrepreneurs. It's the UK's longest running organisation for professional leaders, having been founded in 1903 and incorporated by Royal Charter in 1906. The IoD is in the heart of all major cities and continues to represent your point of view as a business leader both locally and nationally. Their objective is to ensure your views are taken into account when the government is reviewing policy, legislation or seeking the opinions of the wider business community. Membership will equip you with a range of resources - including access to business information, training, professional expertise, networking opportunities and flexible working spaces - all of which are designed to help you strengthen and build on your own success. Their renowned Chartered Director qualification and training portfolio will provide you with the platform to hone your skill set and reach your full potential as a business leader.
Blackstone Printing

Stand 5 & 6 - Hall 1

Discipline:  Printing Company   
Blackstone Printing is a family based printers based in Surrey working for both the public and private sector.
BKP

Stand TBC - Hall 1

Discipline:  Waste Management Services
BKP specialise in a variety of services, from hazardous waste disposal through to industrial services, including high-pressure water jetting, CCTV camera surveys and drainage repairs.
Floodmate

Stand 84 - Hall 3

Discipline:  Flood Protection
Floodmate is an Emergency Flood Barrier that is used to protect against expensive flood damage for a number of different applications. Floodmate is the all round non-permanent prevention to flash flooding. It can be easily installed in around 30 - 45minutes and is placed around anywhere in need of protection. Using State or the art adaptive materials it can be deployed around your front door and using the pressure and the weight of the water creates a seal with the ground and walls.
Wessex Eco Energy

Stand TBC - Hall 1

Discipline:  Renewable Energy Solutions
Wessex Eco Energy are a leading renewable energy and construction business focused on helping commercial clients save energy, costs and their environmental impact. Involved from design, specification and installation, the company specialise in renewable energy including solar, in-roof solar, solar hot water and solar storage, air and ground source heating, eco build and EV charging.
Varese Secure Limited

Stand 9 - Hall 1

Discipline:  IT Security
Varese is a UK-based business supplying data protection solutions to buy or lease to EMEA (Europe, Middle East and Africa). Their experience spans some ten years in data protection with thirty five years of prior IT background. The equipment they provide safely & securely erases data permanently from hard disk drives, magnetic tape, and solid state memory e.g., USB Flash memory, SD cards, MicroSD, SDHC) and optical media (CD, DVD, and Blu-ray discs). Their scope of product includes a range of physical destroyers which safely bend, break and destroy hard drives permanently to prevent a hard disk drive from ever being used again. Their systems are designed for safe, efficient and quick use in a variety of environments including offices, data centres and cloud centres, amongst many others. All are built to the highest possible standards ensuring peace of mind. Additional products include multi-media data capture especially designed for picture evidence teams for specialist organisations including the police, fire service, local authorities and environment agencies - plus, they also supply a complete range of media duplication towers, solid state duplicators and consumables. Varese also work with their customers to ensure the responsible disposal of the end product - or, with a specialised organisation directly.
WAMITAB

Stand  17 - Hall 1

Discipline:  Waste Industry Qualifications
Established by key stakeholders in the waste industry in 1989, WAMITAB is a specialist award winning organisation and charity that develops qualifications from operative through to management level for those working in resource management and recycling; cleaning and street cleansing; facilities management and parking.   By qualifying the workforce, they aim to embed a culture of safety and progression and enhance the attractiveness of the sector. WAMITAB has maintained a clear focus on promoting and supporting environmental sustainability, working with industry leaders to shape and deliver people development to support technical competence. WAMITAB offers 120 regulated qualification pathways, delivered through a network of over 70 quality-assured centres, as well as on-the-job assessment tools and an accreditation service for in-house training schemes to embed a culture of safety and progression.
CES Limited

Stand 42 - Hall 1

Discipline: Landscape, Aboricultural and Environmental Consultancy
CES Ltd are a landscape, arboricultural and environmental consultancy delivering a range of high-quality bespoke services to UK clients for both the public and private sectors from arboriculture, landscape and grassland management to EPS specialists, landscape architects, ecological and heritage professionals. With over 30 years of combined experience within the industry, their consultants provide expertise and professional advice across a range of disciplines based on knowledge, experience and training. CES Ltd works meticulously with its clients, fostering healthy collaborative relationships to ensure the utmost quality across its comprehensive range of services.
Bumblebee Conservation Trust

Stand  83 - Hall 1

Discipline: Conservation 

Bumblebee Conservation Trust is a registered charity in both England and Wales. The Trust is involved in Science Research, Land Management Advice and Species Champions.
Boost Bike Hub

Stand  83- Hall 1

Discipline: Electric Bikes 

Boost Bike Hub is an independent bike shop in the New Forest. Since reopening in April 2017 as Boost Bike Hub, they have done more than sell bikes: They are a friendly, independent bike shop dedicated to helping you get more out of your bike through world class retailing and mechanical support. They pick and choose the best bikes from around the world from brands that are dedicated to innovation, so they can offer a truly personal and unique cycling experience for their customers.
Principal People

Stand TBC - Hall 1

Discipline: Dedicated Recruitment Agency 
The Leading Health, Safety, Environmental and Quality Recruitment Agency in the UK established over 32 years ago, and the first dedicated UK Health & Safety recruitment agency. Their goal is to help make the world a safer and more sustainable place to live and work​. In the pursuit of their overall strategy to consistently exceed clients expectations, their values underpin their behaviours. By applying these to their business they create a base for long-standing relationships and mutually beneficial success.
Valpak

Stand 55 - Hall 1

Discipline: Innovative Environmental Solutions 
Valpak has been providing simple, innovative environmental solutions to over 4,000 customers since 1997 when the first piece of producer responsibility legislation, the Packaging Waste Regulations, was introduced in the UK. Since then they have gone on to provide solutions for organisations obligated under WEEE Regulations, waste batteries and accumulators regulations, RoHS Regulations, REACH Regulations, Carbon Reduction Commitment (CRC) Energy Efficiency Scheme, Energy Savings Opportunities Scheme (ESOS) and Modern Slavery Act. Valpak has also expanded their services to cover wider areas of sustainability, including: Waste Management and Recycling, Carbon Management, Energy Management, International compliance and Data Management. Whether your goals are to achieve legal compliance, maximise your costs savings or improve your environmental credentials, their unique level of expertise in the ever growing field of sustainability means they can work in partnership with you to find the best possible solution to meeting those objectives. Valpak is a Reconomy Group Company.
Reconomy

Stand 55 - Hall 1

Discipline: Outsourced Recycling and Resource Management Services
Reconomy is the UK's market-leading provider of outsourced recycling and resource management services. From offices in Telford, Shropshire they co-ordinate in excess of 12,000 waste movements every week and annually manage approximately 3m tonnes of waste. They work with thousands of UK businesses – from SMEs through to large blue chip companies – helping them to manage their waste in a responsible, sustainable and cost-effective way. In doing so, they enable our clients to maximise opportunities for recycling and reuse, reduce their carbon footprint and exceed their corporate social responsibility targets for waste management and sustainability. Supported by a network of over 1,000 pre-approved supply chain partners, Reconomy's nationwide service operates across four key sectors: commercial construction, house building, infrastructure and business & industry. Reconomy's diverse service offering can fulfil all of your resource and waste management needs anywhere in the UK.
Entertrainment

Stand 1 - Hall 1

Discipline: Videographer, Business Trainer and Coach
Lex McKee provides genre of training and teaching, accelerating the acquisition and assimilation of learning at the deepest levels.
At the 2019 Expo he will use the interview and filming arm to his business by hosting the Expo Video Booth in Hall 1.
Climateq

Stand 80 - Hall 3

Discipline: Air conditioning, lighting and heating control technologies
Climateq is on a mission to drive down global electricity consumption and maximise carbon savings. Their British designed and manufactured air conditioning, lighting and heating control technologies combine affordability, simplicity and intelligence. which is why they are now the trusted controls partner for so many global brands.
Federation of Small Businesses - FSB

Stand  82 - Hall 3

Discipline: Support Services and Membership for SMEs
As experts in business, FSB offer members a wide range of vital business services including advice, legal and financial expertise, support and a powerful voice heard in government. With a mission to help smaller businesses achieve their ambitions.
Led-Zip Lighting

Stand  49 - Hall 1

Discipline: LED Lighting Design, Manufacure, Specification and Installation
Led-Zip Lighting is an independently run LED lighting distributor and consultant company with unique bespoke manufacturing capabilities. They are based in Bournemouth, Dorset, and operate their business up and across the south coast from Cornwall to Kent. They offer valuable advice and energy efficient LED alternatives/solutions to conventional lighting technologies in any given environment.  Unique manufacturing capabilities make it possible for clients to apply their technology and product knowledge to any project or application that should require a special build or design. Led-Zip Lighting advise on the best technology to use in certain applications to ensure a reliable solution to any lighting problem. All their products are 100% UK manufactured with 100% UK sourced materials and carry with them a 3 year warranty that they stand by.
Evergreen Consulting

Stand  76 - Hall 3

Discipline: Electric Vehicle Consultancy
Evergreen Consulting provides an end-to-end outsourced electric vehicle consultancy service. From developing a feasibility assessment to optimising your current electric vehicle fleet, their consulting services provides all the necessary technical and practical expertise to manage electric vehicles with confidence allowing you to concentrate on your core business. They operate a traditional consultancy service ensuring that you adopt appropriate products that fit your needs rather than those that a someone wants to sell you. They've been providing expert, independent electric vehicle advice since 2007, and in that time the've worked on a number of key projects. Their friendly, flexible and helpful advice helps both business owners and domestic users.
Better Century

Stand 62 - Hall 1

Discipline: Electric Vehicle Consultancy
They are making a Better Century, where improved use and sharing of resources creates an environment where all life thrives. Learn what you can do to use your resource as a tool for change. Get support and give encouragement so we can make a century to be proud of!
We are almost a sell out for 2019!
But there are still a few opportunities to join our incredible lineup of exhibitors this year.
Our delegates visit from the public and private sector and from right across the UK.
WE ARE DOWN TO JUST A FEW REMAINING - so, do get in touch today for the size and numbers remaining.
To request further information, booking form and Expo layout please call 01202 971 186 or via info@southernsustainability.co.uk