"Only by creating platforms for open discussion and effective collaboration is true change made. And, as we are now all too aware, change is very much needed."  Organisers – The Southern Sustainability Partnership
---
REGISTER HERE
The Big Sustainability Expo 2021
Hampshire Business Leaders Climate Summit
Meeting type  At venue
Date  10th March 2021
Time 8.30am to 2.45pm
2.45pm to 4.00pm Free Access to Sustainability Expo
Location Hilton Ageas Bowl (Southampton)
Room Media Suite – Second Floor
Traveling here fully Electric?  Find charging points here
---
COVID-19 We are incorporating the most comprehensive platform for a safe event for everyone. We are EventReady…Find out more here
---
2021 will see the launch of the first Business Leaders Climate Summit for Hampshire
A platform designed to help protect and future-proof private and public sector organisations, this is the first of our series.  Summit organisers, The Southern Sustainability Partnership – TSSP, with offices in Dorset and Hampshire, also host the region's only dedicated Expo for corporate sustainability and they wanted to use this significant platform, now in its fifth year, to address the growing effects of climate change on our organisations, both now and going forward. The aim is to help future-proof the prosperity of the county.
---
2021 MAIN Summit Sponsor
The 2021 Summit has been sponsored by Southampton City Council who will open proceedings supported with a 'super stand' on the Expo show floor.
The Summit will also provide free access to the TSSP co-event, The Big Sustainability Expo, which offers an introduction to leading products, technologies, services and experts who enable these important changes to happen.
---
Summit Supporter
Greentech South
Also Exhibiting on Stand 29A – Hall 1 of The Big Sustainability Expo (Southampton) 2021
Greentech South, the Technology and Innovation Cluster, has been created by Future South and is focused on the following goals to support businesses in the low carbon sector: £4 Million grant scheme to assist companies in commercialising ideas. Facilitation of 200 Greentech apprenticeships with SMEs within 2 years. Working in partnership to find new markets for export. Greentech South will become a self-sustaining cluster, providing valuable support to around 250 member organisations. Find out more here
---
Why is this Summit so important for organisations 
No one can deny that climate change and its effects is the challenge of our time and organisations must prepare themselves to guard against the obvious vulnerabilities this will cause for them and their supply chains. The Summit will address some of the challenges ahead and enable the open dialogue that leads to rewarding collaboration and for change to begin and continue to happen.
This Summit will enable discussion between the businesses operating within the county and the local authorities to shine a spotlight on the ways to address – and act upon these challenges.
Business leaders and local authorities will come together to discuss issues such as;
How safe is your supply chain
Effects of changing weather patterns on your business
Understand the challenges faced by your local authority
Local authority? Understand business challenges
Effects this may have on your workforce
How large organisations can turn SMEs onto the benefits
What your Summit will look like
The Summit will include the formal launch of Southampton City Council's Green City Charter with their partners. It will be followed by a series of discussions from a panel of business leaders and local authorities from across the region to address the topics shared above. Followed by an invited audience Q&A.
Attendees will also hear from leading experts from across the country to address these issues from different angles.
Who should attend
The Summit will have an audience based mainly of Hampshire based businesses and organisations. As places are limited this will be on a first-come-first-served basis.
REGISTER HERE
Cost for Attendees
This is an important event for the county and, as such, TSSP has decided to make it a free event for attendees.  This will include all refreshments and a light buffet lunch.
REGISTER HERE
---
Summit Morning Agenda
8.30am to 9.00am
Registration, Refreshments and Networking
9.00am to 9.10am
Introduction to proceedings
9.10am to 9.15am
The importance of a Summit in 2020
9.15am to 10.15am
Southampton City Council Launch Green City Charter with partners
10:15am Keynote Presentation (to be announced shortly)
10:45am Panel Discussion by (to be announced shortly)
11:30am 
Keynote Presentation by Chief Policy Advisor  at the Environmental Management and Assessment-IEMA
11:50am Panel discussion on presentation by IEMA
Summit Afternoon Agenda

12:35pm Buffet Lunch
13:05pm Greentech South present on available business funding
13.15pm
Keynote Presentation by the President of the Chartered Institute of Wastes
Management-CIWM
13:35pm
Panel discussion on presentation by CIWM
14:15pm
Finale – Keynote presentation by the Ellen MacArthur Foundation
14.40pm
Summit Close
14:45pm
Head to ground floor for The Big Sustainability Expo Show
---
Master of Ceremonies
---
Adrian HOPPER 
Adrian joins the team from his company, Creative Discipline based in Bournemouth – Dorset. His company has a mission to unleash the power of sustainability for ethical brands by providing a commercial point of difference and to help them understand what works and what doesn't in terms of their sustainability activity.
---
Expert Panel
---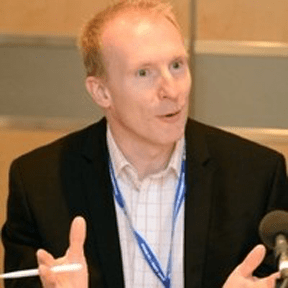 Ben Earl – Head of Water Efficiency
Southern Water
Ben is Head of Water Efficiency for Southern Water where he is developing future strategy, implementing new business models and delivering ambitious water efficiency targets. Ben is working with business, NGOs and the UK government to change the way customers relate to water saving products through labelling and is responsible for delivering Southern Water's new Target 100 programme. Before working for a Utility, Ben was Environmental Affairs Manager for B&Q, part of the global Kingfisher home improvement group, where he delivered key business sustainability targets and improvements to products purchased by customers. Ben's early career was spent working for politicians before major roles in the charitable sector, including the Forest Stewardship Council (FSC UK). Ben is also Chair of Future South which supports zero carbon innovations, promotes a resilient economy and showcases an enhanced quality of life based here in Hampshire.
Trevor Nicoll- President
Chartered Institute of Wastes Management – CIWM
James George
Ellen MacArthur Foundation
---
Business Leaders Panel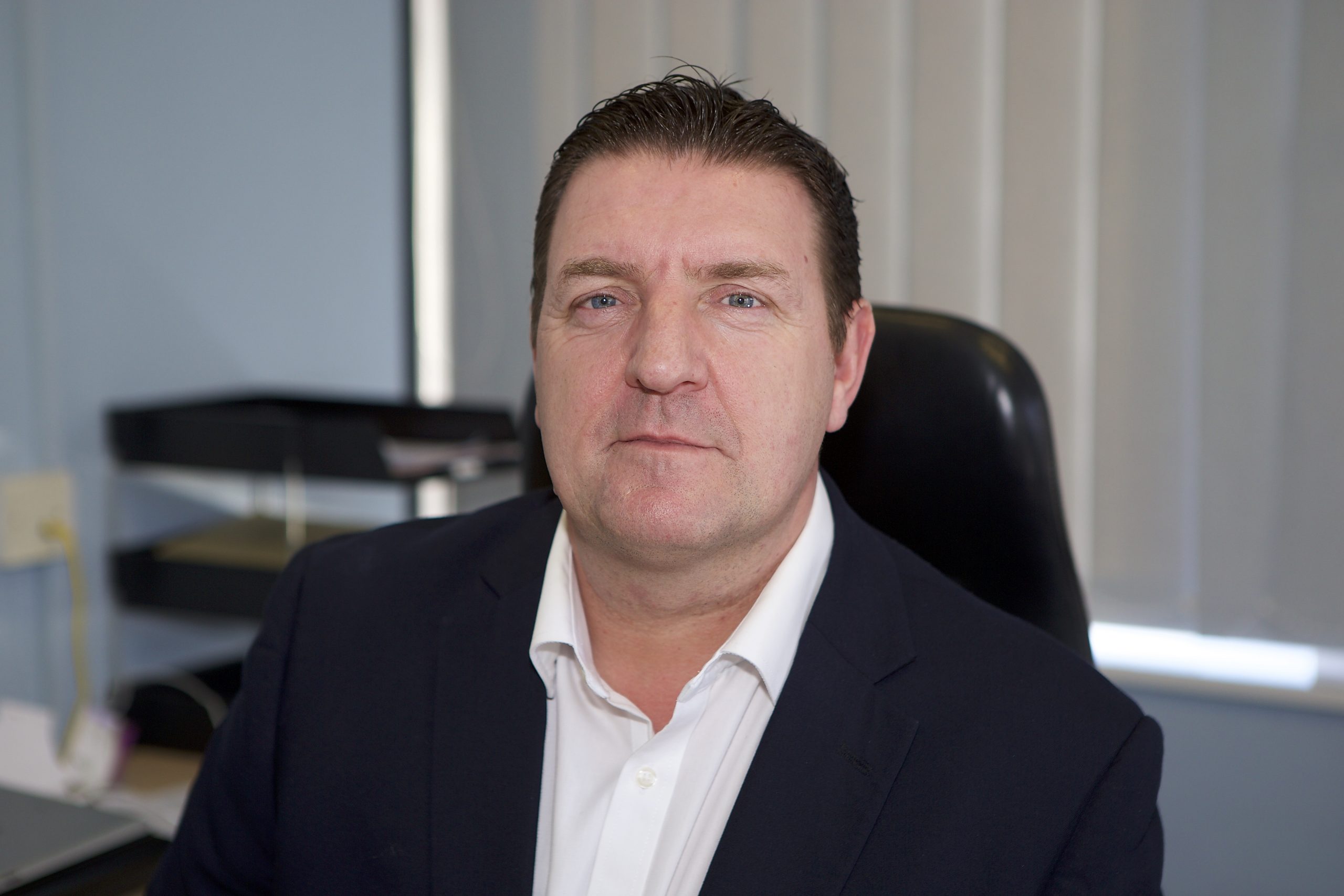 Guy Whittle – Commercial Director
Meachers Global Logistics – Southampton

Gary has more than 35 years experience in the logistics industry in operational and commercial roles. His experience has ranged from managing full logistics functions of a petrochemical plant, operating a fleet of petroleum vehicles nationwide to overseeing several general warehouse facilities across the county. In 2000 he was invited to join Meachers Logistics to take responsibility for its growth through sales and marketing. In 2010 his role became overseeing the operations side of the warehouse and transport divisions of Meachers and promotion in 2010 to Commercial Director.
Tim Greenwell – Chief Legal and Risk Director
Southampton Football Club – Southampton
Graham Barnetson – Chief Financial Officer
Red Funnel Group – Southampton
---
Gemma Lacey – Director
Sustainability and Communications
Southern Co-op

Gemma is an experienced sustainability and communications Director with a 20 year proven track record in advising and influencing boards and executive teams. She also has particular experience in the retail sector. Gemma is skilled in sustainable development and corporate responsibility – as well as brand engagement, communications, marketing, digital, business strategy and planning. She is passionate about the natural world and committed to creating a future where people and nature thrive.

---
Further panel members to be added shortly
---
Local Authority Panel
Panel details to be added shortly
---
Need some help before we open?
Check out the Big Sustainability Directory HERE
---
The prestige Hilton Ageas Bowl (Southampton) and home to Hampshire Cricket. The venue is located at;
Botley Road
West End
Southampton
Hampshire
SO30 3XH
The venue is easily accessible from all forms of public transport with plenty of free parking. The venue offers easy access for everyone and the second floor room is accessible via stairs and lift.
REGISTER HERE
To apply to join the business leader panel, local authority panel or as an attendee or contact us on 01202 971186 or via
To discuss an expo and summit package and related costs please call 01202 971186 or email via info@southernsustainbility.co.uk
The Big Sustainability Expo Stands?
For expo stand details and pricing please call 01202 971186 or email via info@southernsustainbility.co.uk
Enter for a Big Green Award 2021?
Find out more here